FREE SCRAP CAR, TRUCK & VAN DISPOSAL
CAR REMOVAL & RECYCLING SERVICE
WE TOW AWAY YOUR OLD TRUCK AND BRING YOU CASH
Scrap MOTORHOME, TRAILER, RV & BUS Removal
THERE IS A CHARGE TO REMOVE/SCRAP MOTORHOMES, RV'S, TRAVEL TRAILERS AND TENT TRAILER, AS THEY ARE GARBAGE, NOT SCRAP VEHICLES. TOTALLY DIFFERENT CATEGORY OF SCRAP WASTE, COSTS TO DISPOSE OF, YOU HAVE TO PAY, BUT WE DO RECYCLE THEM TOO.
(604)636-2134
we pay cash for scrap vehicles
we even enjoy buying collector cars, trucks, 4×4's, hot rods, bike, choppers
SURREY SCRAP CAR RECYCLING & TOWING
(604)636-2134
do you need cash? we can supply current market value of any motor vehicle, motor bike, plane, train, helicopter, boat, ship, heavy equipment you may have lying around as a NUISANCE on your property.
we remove neglected vehicles; scrap junk trucks; crush old school buses; buy nice cars; derelict farm implements are our specialty.
IF IT HAS WHEELS & A ENGINE? WE WANT YOUR RIDE!
Our Service Vehicles Are Highly Equipped, As Well The People Driving Those Specialty Machines Are Professionally Trained For The Most Severe Driving Conditions.
so give us a call! then sit back and watch as well turn your junk into cash, right before your eyes!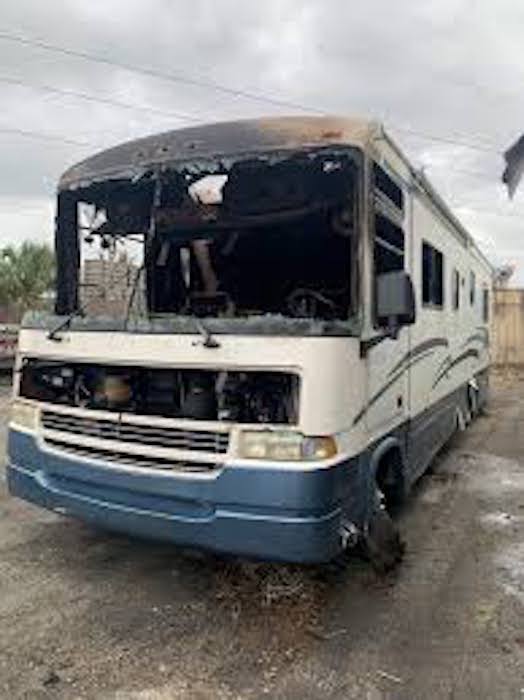 (604)636-2134
WE PICK UP JUNK VEHICLES FROM CHILLIWACK TO WHISTLER & ANYWHERE IN BETWEEN
ALSO WE COVER THE FOLLOWING AREAS;
YVR
YXX
GVRD
FV
NO. 1 HWY
GOLDEN EARS BRIDGE
COAST MERIDIAN BRIDGE
FRASER RIVER
BOUNDARY BAY AIRPORT
ROBERTS BANK
VANCOUVER
SURREY
WHITE ROCK
NORTH OF 49TH PARALLEL
WHISTLER SKI RESORT
INDIAN ARM
BURRARD INLET
HORSESHOE BAY FERRIES
VANCOUVER – VICTORIA (TSAWWASSEN – SWARTZ BAY) FERRIES
BC FERRIES
PORT OF VANCOUVER
DELTA PORT
#ScrapMotorhomeRemoval
#WeRecycleRVs
2023 SURREY SCRAP VEHICLE RECYCLING & TOWING All Rights Reserved
When deciding on what type of recreational vehicle is right for you, it is easy to become overwhelmed with all of the many options and classes available. The trick is to do thorough research, understand your budget, and have a good idea of where you plan on traveling and who will be traveling with you.
In this article we outline the different classes and types of RVs and motorhomes that are available to you. Beyond categorize the different types, we also weigh the pros and cons of each option to make it easy as possible for you to make an educated decision on the type of RV that's right for you and your family.
Motorhomes
There is nothing more enjoyable than the excitement of RV camping, but not every enthusiast has the same needs or goals. It's important to select a vehicle that fits your expectations and your budget. Motorhomes have several advantages over the travel trailer styles of RVs. They are usually completely self-contained, easier to set up at the camp sites and have room for your passengers to move about while on the road.
There are three types of motorhomes available to you. Let's take a closer look at all of the pros and cons of the three basics classes of motorhomes available to consumers:
1. Class A
Class A motorhomes are the largest and most expensive RVs on the road, and they are preferred by the more dedicated travelers. Variants include converted busses and purpose built models. The drivelines can be set up as pusher or a puller configurations and powered by either a diesel or gasoline engines. While some of these may be as long as 45 feet, no special CDL license is required to legally operate one.
These motorhomes offer their owners the most interior space and available features. Some are equipped with slide-out sections that expand the living quarters, and it is common to have a separate master bedroom suite. The list of features, amenities and appliances are endless. Common perks include a laundry machine and drier, ice makers, full bath and shower facilities, and robust home entertainment systems. They also have plenty of basement storage for cargo. Campers can stock their RVs with enough supplies to stay on the road indefinitely.
While these are great options for both quick weekend getaways and full-time camping, they are expensive, and their size is intimidating for many. Some narrow roads simply cannot be accessed. Maneuvering these vehicles through twisty mountain passes can be a hazardous and parking in restrictive camping sites may prove to be a hassle. After arriving and setting up, it is difficult to leave again to run simple errands, and many choose to tow along a separate smaller vehicle to overcome this concern. In addition to the initial expense of the RV, the costs of repairs, insurance and fuel are also the highest of any other motorhome.
Pros
Large interior living spaces
Plenty of cargo storage
Many options and luxury amenities
Cons
Intimidating to drive
Cannot easily take day trips without a towing a separate vehicle
Expensive to purchase, repair, operate and insure
While these may be impractical for many, they are an excellent option for long haul travel. They are increasingly popular with retirees and those interested in living on the road full time.
2. Class B
This class is often referred to as the camper van, and it includes many of the smaller vehicles that barely even qualify to be considered motorhomes. They are typically built on a standard full-sized van chassis and feature a raised roof to facilitate walking upright. Like the class A, it is possible to find both diesel and gasoline powered variations.
These basic travel campers provide their owners with comfortable sleeping quarters and all of the necessities of life. Due to their small size, they are the easiest to drive, maneuver and store. It is also possible to take one of these on quick day trips or to run errands. They can comfortably accommodate one or two travelers, and are usually fully self-contained. Campers enjoy access to a refrigerator, sink, hot water, showers, toilets, air conditioning and heating. While still initially expensive to purchase, they are much more economical to operate.
Interior space on these versions is often cramped. If more than a two people are going to be using it, the tight quarters can quickly become uncomfortable. The sizes of the appliances are also much smaller than most are used to. There is no space for luxuries like laundry facilities or full sized entertainment systems, and they do not have the cargo capacity to carry many supplies.
Pros
Easy to drive and maneuver
Simple campsite setup
Less costly to fuel and maintain
Convenient for day trip excursions and errands
Cons
Limited amenities
Restricted interior living space
Small storage and cargo areas
Suitable for one or two people
Single travelers or those without children benefit from the affordability and convenience of this type of motorhome. They are also popular with those who are still working and only have time for the occasional trip.
3. Class C
These are midsized RVs that range from 20 to 33 feet. They are built on top of existing truck and van chassis and are usually intended for families or larger groups that need to vacation on a more limited budget. These will have many of the same advantages and considerations as the class A, but at a lower overall cost.
These versions offer a more living space than the confining class B motorhomes and many of the same amenities of the class A. They will usually have toilet and shower facilities, an adequate kitchen and plenty of places to sleep. Some of the larger models feature a master bedroom suite in the rear while others forgo this option in favor of a more maneuverable profile. Couches and tables convert into beds and the overhead compartment above the cab can be used for storage or additional sleeping quarters. Due to the compartmental design of the cab, it is easy to gain access through the side doors.
The class C motorhomes can be every bit as challenging to drive as the class A, but they are usually more easy to manage in restricted camp sites. Travelers often tow a separate vehicle for excursions and errands. The fuel costs are slightly better, as is the maintenance and insurance; however, these are still fairly expensive to operate compared to the class B.
Pros
Large enough for an entire family
Extra sleeping quarters or storage area above the driver's cab
Self-contained with all basic necessities
Less costly to purchase than Class A motorhomes
Cons
Still expensive to maintain and operate
Driving may be challenging
Some luxury amenities may not be available
Difficult to take excursions or day trips without a separate vehicle
These are excellent options for families with children or for those on a limited budget. They provide all of the fundamental aspects of travel and RV camping that enthusiasts enjoy.
Towable RVs
When selecting which type of RV is best for you, it is important to carefully balance its capabilities and costs with your needs and goals. Towable RVs offer many advantages over the full sized motorhomes. They are less expensive initially, more reliable, and they provide the convenience of a detachable vehicle that can be used to explore an area or run errands.
A serious enthusiast will consider the variety of options available on the market before making a decision.
1. Travel Trailers
These are large portable containers filled with living spaces and all of the conveniences of home. They are constructed on top of a standard trailer frame and are equipped with a number of amenities. Trailers can be kept simple, or filled with every luxury imaginable. They may have their own water supplies, kitchens, bathrooms and small refrigerators. Sizes can vary dramatically, and some are outfitted with sections that expand to provide campers with even more interior space to stretch out in.
The main advantages of a traditional travel trailer is the variety of towing vehicles that can be used. These RVs connect with a standard ball hitch receiver. They can be pulled with any truck, van or SUV that is rated to the handle the weight capacity. There is no need to purchase a separate vehicle to service any specific requirements.
Like all trailers, they can be difficult to maneuver with. It may also be nearly impossible to drive in reverse while it is attached. For those with extended living quarters in the rear, tail swing becomes an issue while driving down the road. Trailers also need to be level, and the setup and removal of the tow vehicle can become problematic.
Pros
Tow with a variety of different vehicles
Less expensive than a full sized motorhome
Towing vehicle may be used for errands and excursions
Cons
Difficult to maneuver in restricted areas
Driver must be aware of excessive tail swing
Nearly impossible to drive in reverse
Depending on the budget, a travel trailer system may work well for small families and fulltime campers alike.
2. 5th Wheel Trailers
The 5th wheel trailers are very similar in many respects to the standard travel trailer with one major exception. They feature a gooseneck connector that attaches to the tow vehicle. This offers a number of advantages and some minor limitations.
Towing the vehicle is simpler. The gooseneck extends over the back of the towing truck and connects from the bottom of an overhanging section of the trailer. There is more leverage from the center of the truck to make maneuvers easier. The overhanging section of the trailer also offers additional interior space that is not available in the standard travel trailer. These connections are much stronger and easier to manage than generic ball hitches.
The biggest concern with these trailers is the type of vehicle that must be used for towing. A truck with an open or flat bed is mandatory. This can be a problem for large families as passenger space may be limited. It is illegal for anyone to ride in a vehicle being towed, and cramped quarters in a truck cab over long hauls may become unbearable. These types of vehicles may also be less pleasant for exploring surrounding areas compared to other passengers vans or SUVs.
Pros
Better connection with gooseneck rig
Overhanging section of the trailer provides more storage and living space
Outfitted with plenty of amenities and modern conveniences
Cons
Limited to the types of towing vehicles that can be used
Less passenger space on long trips
The flexibility, cost and reliability of these styles makes them popular with many serious RV enthusiasts.
3. Folding and Tent Trailers
Folding camping trailers are some of the smallest towable RVs available. They feature collapsible compartments that reduce their external profiles and makes them easy to store when not in use. Some are built with hard composite walls that fold down and others are constructed out of durable tent canvas.
These trailers are great for the occasional camping adventure. They are light weight and easily maneuverable. There are more options for towing vehicles as well. Small trucks, station wagons and full sized sedans equipped with appropriate ball hitch receivers can be used to haul some of these RVs. They offer the bare essentials of survival and make general camping much more comfortable.
Due to the nature of these designs, it is difficult to store anything in them. Supplies and equipment must be carried separately. The folding joints and canvas sections are prone to wearing out and may eventually develop leaks. Tent style trailers expose campers to more of the elements. Other basic necessities, like toilets and kitchen facilities, are often minimal or absent entirely.
Pros
Light weight and easy to maneuver
Wide range of possible towing vehicles
Inexpensive to own and operate
Cons
Limited interior space
Practically no cargo or storage space
Possible failure of folding hinges
More exposure to the weather
These RVs make great part time camping vehicles, and they offer an excellent platform for beginners.
4. Sport Utility RV Trailers / Toy Hauler
These combine the features of a travel RV trailer and sport utility trailer. They are perfect for those that wish to bring their ATVs, dirt bikes, or snow mobiles camping with them. The rear compartment is used for storing sports vehicles and features a folding wall that doubles as a loading ramp. Forward compartments are set up with living spaces for campers.
Outdoor enthusiasts that want to participate in motorsports while still camping comfortably prefer these types of towable RVs. They offer many of the same basic features as the more expensive travel trailers, and campers enjoy having their portable garage space for all of their small vehicles, tools and gear.
The main disadvantage of these trailers is the limited living quarters inside. While it may be necessary to tow a full sized trailer, only a portion of that interior space is actually beneficial for the campers. Some may not enjoy being in such close proximity to motorized equipment and supplies. Oil, fuel and other chemicals may create odors and other environmental hazards.
Pros
Dual purpose function
Can be fully outfitted with all necessary appliances and amenities
Cons
Close proximity to garage area exposes campers to hazardous materials
Less usable interior space compared to similarly sized units
A sport utility RV trailer is a great trade-off for active outdoor enthusiasts. They offer plenty of the basic essentials that keep campers comfortable and properly rested between adventures.
So which type of RV suits your needs? Both motorhomes and towable RVs come in a variety of styles, shapes, sizes and classes, each with their own benefits and faults. It's up to you to decide which vehicle will become your new companion for your countrywide excursion.