CASH FOR CARS SURREY / DELTA BC 604-636-2134 Surrey Junk Car Towing in Surrey BC Money for Junk Cars
CASH FOR SCRAP CARS SURREY / DELTA BC 604-636-2134 Surrey Junk Car Towing in Surrey BC Money for Junk Cars
Surrey Cash For Clunkers Pays Cash For All Junk Vehicles 604-636-2134 cash today!!
https://cashforclunkersvancouver.com/
Sell Your Junk Car Hassle-Free!
Are you tired of that old, unwanted junk car taking up space in your driveway? Look no further! Surrey Scrap Vehicle Recycling & Towing is here to help. We offer FREE removal of all types of junk vehicles, including trucks, cars, buses, vans, SUVs, and more.
Why Choose Us?
1. Quick and Convenient Service:
We understand that your time is valuable. That's why we strive to provide prompt service, usually within 2 hours of your call. Say goodbye to the hassle of dealing with a junk vehicle sitting around for days or weeks.
2. Cash for Complete Vehicles:
Not only do we offer free removal, but we also pay cash for complete vehicles. Turn your unwanted car into instant cash with our fair and competitive pricing.
3. Extensive Service Area:
Our services are not limited to Surrey alone. We proudly serve various locations across Vancouver and its surrounding areas, including Newton, Guilford, West Vancouver, Whalley, Bridgeview, Kennedy Heights, New Westminster, Pattullo Bridge, North Surrey, Burns Bog Abbotsford Lions Gate Fleetwood.
Contact Us Today! 603-636-2134
Ready to get rid of that eyesore and earn some extra cash? Give us a call at 604-636-2134 for our 24-hour service. Our friendly team will guide you through the process and ensure a seamless experience from start to finish.
Trust Surrey Scrap Vehicle Recycling & Towing for all your junk vehicle removal needs. Let us take care of the heavy lifting while you enjoy a clutter-free space!
The Surrey Scrap Vehicle Recycling & Towing Team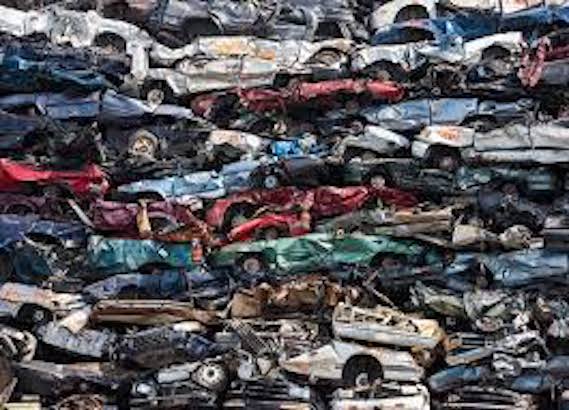 SURREY SCRAP VEHICLE RECYCLING & TOWING
604-636-2134
FREE REMOVAL OF ALL JUNK VEHICLES
QUICK SERVICE, USUALLY WITHIN 2 HOURS
PAY CASH FOR COMPLETE VEHICLES
604-636-2134
24 HR SERVICE
VANCOUVER SCRAP VEHICLE RECYCLING
VANCOUVER
NEWTON
GUILFORD
WEST VANCOUVER
WHALLEY
BRIDGEVIEW
KENNEDY HEIGHTS
NEW WESTMINSTER
PATTULLO BRIDGE
NORTH SURREY
BURNS BOG
PORT MANN
ABBOTSFORD
LIONS GATE
FLEETWOOD
COQUITLAM
LANGLEY
PORT COQUITLAM
WHITE ROCK
SOUTH SURREY
NORTH DELTA
ALEX FRASER
RIVER RD
NEW WEST
BIRD LAND
BURNABY
METROTOWN
WHISTLER
GEORGE MASSEY TUNNEL
176 TH st
NO.1 HWY
64 th ave
TRANS CANADA HIGHWAY
HWY 99
KITTS
VANCOUVER
GOLDEN EARS
FRASER HWY
ALDERGROVE
DELTA
MAPLE RIDGE
WEST VANCOUVER
HORSES BAY
BOUNDRY BAY AIRPORT
GROUSE MOUNTAIN
FRASER RIVER
RICHMOND
PORT KELLS
DELTA PORT
UBC
ABBOTSFORD AIRPORT
BC
604-636-2134
WE SERVE ALL MAKES:
CHEV
FORD
DODGE
TOYOTA
NISSAN
HONDA
GMC
MERCURY
LINCOLN
CADILLAC
CHEVROLET
LEXUS
INFINITY
MAZDA
BMW
PORSCHE
FERRARI
F 150
F 350
3500
1500
F 650
MERCEDES
PONTIAC
SUZUKI
BUICK
OLDSMOBLE
FIAT
BRITISH MOTOR CARS
JAGUAR
BENTLEY
ROLLS ROYCE
SCION
PLYMOUTH
CHRYSLER
ACURA
HYUNDAI
KIA
MINI
JEEP
CAR
TRUCK
VAN
604-636-2134
WE PAY FOR OLD CAR CLUNKERS – MONEY PAID FOR JUNK VEHICLES – JUNKER TRUCK CASH – CASH FOR CLUNKER CAR, TRUCK & VANS – RETIRE YOUR RIDE – RECYCLING JUNK CAR, TRUCK & VAN CASH – CLUNKER TRUCK, CAR & VAN CASH – RECYCLE YOUR CLUNKER CAR – INSTANT SCRAP CAR & TRUCK CASH – CAR REMOVAL – CASH FOR RETIRING YOUR RIDE – MONEY FOR CLUNKER VANS, TRUCKS & CARS – CASH PAID FOR VEHICLE CLUNKERS – JUNK CAR CLUNKER CASH – CLUNKER TRUCK & CAR RECYCLING JUNK TRUCK REMOVAL; SCRAP TRUCK TOWING; FREE SCRAP TRUCK REMOVAL VANCOUVER; TRUCK RECYCLING; FREE TRUCK DISPOSAL; CASH FOR MY OLD TRUCK; BUYING TRUCKS; SELL MY TRUCK; TOWING AWAY JUNK TRUCKS; VANCOUVER; BURNABY; SURREY; COQUITLAM; BC; CANADA; FORD TRUCK; GMC TRUCK; DODGE TRUCKS; CHEVY TRUCK; 4X4; SUV; SUBURBAN; JEEP; WILLYS; TOYOTA TRUCK: NISSAN TRUCK: WE RECYCLE IMPORT TRUCKS TOO; SCRAP TRUCK PICK UP; THROW AWAY MY OLD TRUCK; VANCOUVER JUNK TRUCK REMOVAL
2023 SURREY SCRAP VEHICLE RECYCLING & TOWING All Rights Reserved
Location: SURREY CASH FOR CARS RECYCLING JUNK CARS, Vancouver