SURREY CASH FOR JUNK CARS = CASH FOR CLUNKERS 604-636-2134 FREE JUNK CAR TOWING SURREY BC ABBOTSFORD, SURREY, DELTA, LANGLEY, BC.
Surrey Cash For Clunkers Pays Cash For All Junk Vehicles 604-636-2134 cash today!!
free scrap truck, car bus, van , suv, etc.. removal
cash paid for complete vehicles
SURREY CASH FOR CLUNKERS
(604)636-2134
FREE REMOVAL OF ALL JUNK VEHICLES
QUICK SERVICE, USUALLY WITHIN 2 HOURS
WE PAY CASH FOR COMPLETE VEHICLES
(604)636-2134
24 HR SERVICE
We are pleased to introduce Surrey Cash for Junk Cars, your premier destination for cash for clunkers services in Surrey, BC and surrounding areas. With our reliable and efficient towing service, we offer free junk car towing to ensure a hassle-free experience for our valued customers.
At Surrey Cash for Junk Cars, we understand the importance of recycling and the need to retire old vehicles responsibly. That's why we are committed to providing top dollar cash offers for your clunkers. Whether you have a truck, car, or any other vehicle that you no longer need or want, we are here to buy it from you.
Our team is dedicated to making the process as smooth as possible. We handle all the paperwork and logistics involved in selling your clunker so that you can focus on getting paid. With our competitive cash offers and prompt payment, you can trust us to provide a fair deal for your unwanted vehicle.
Not only do we offer cash for cars in BC, but we also prioritize environmentally friendly practices by ensuring proper recycling of junk vehicles. By choosing us, you contribute to sustainable recycling efforts while earning money from your old vehicle.
If you're looking to sell your clunker and get cash quickly, look no further than Surrey Cash for Junk Cars. Contact us at 604-636-2134 today and take advantage of our free towing service in Abbotsford, Surrey, Delta, Langley, BC areas. We are here to make the process easy and convenient while offering competitive prices for your unwanted vehicles.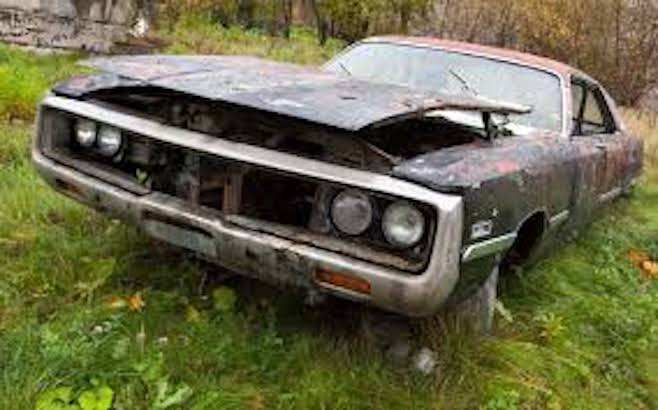 SURREY SCRAP VEHICLE RECYCLING COVERS ALL GVRD AREAS:
SURREY
NEWTON
GUILFORD
WEST VANCOUVER
WHALLEY
BRIDGEVIEW
KENNEDY HEIGHTS
NEW WESTMINSTER
PATTULLO BRIDGE
NORTH SURREY
BURNS BOG
PORT MANN
ABBOTSFORD
LIONS GATE
FLEETWOOD
COQUITLAM
LANGLEY
PORT COQUITLAM
WHITE ROCK
SOUTH SURREY
NORTH DELTA
ALEX FRASER
RIVER RD
NEW WEST
BIRD LAND
BURNABY
METROTOWN
WHISTLER
GEORGE MASSEY TUNNEL
176 TH st
NO.1 HWY
64 th ave
TRANS CANADA HIGHWAY
HWY 99
KITTS
VANCOUVER
GOLDEN EARS
FRASER HWY
ALDERGROVE
DELTA
MAPLE RIDGE
WEST VANCOUVER
HORSESHOE BAY
BOUNDARY BAY AIRPORT
GROUSE MOUNTAIN
FRASER RIVER
RICHMOND
PORT KELLS
DELTAPORT
UBC
ABBOTSFORD AIRPORT
BC
KEYWORDS:
CHEV
FORD
DODGE
TOYOTA
NISSAN
HONDA
GMC
MERCURY
LINCOLN
CADILLAC
CHEVROLET
LEXUS
INFINITI
MAZDA
BMW
PORSCHE
FERRARI
F150
F350
3500
1500
F650
MERCEDES
PONTIAC
SUZUKI
BUICK
OLDSMOBILE
FIAT
BRITISH MOTOR CARS
JAGUAR
BENTLEY
ROLLS ROYCE
SCION
PLYMOUTH
CHRYSLER
ACURA
HYUNDAI
KIA
MINI
JEEP
CAR
TRUCK
VAN
604-636-2134
Copyright © 2023 SURREY SCRAP VEHICLE RECYCLING & TOWING All Rights Reserved